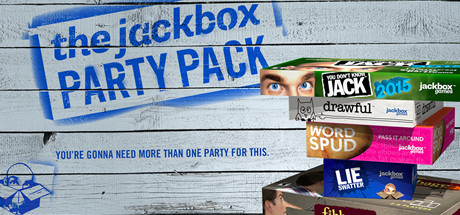 For those who are like me and old, you'll remember a lot of the older 'You Don't Know Jack' games for the PS1 and 2. The guys are back with The Jackbox Party Pack, which enables players to use their smartphones to partake in hilarious and highly competitive games.
I've personally played this game and this is great for parties and gaming get togethers. It's really easy to setup and a whole lot of fun.
For the next two days, the game is 50% on the Steam Store. I highly highly recommend you check it out.
Disclaimer: No affiliate links are in this post. Just pure love for an awesome game!